Women Who Stood Up For their Beliefs
Posted By: Chava Burnham | Posted On: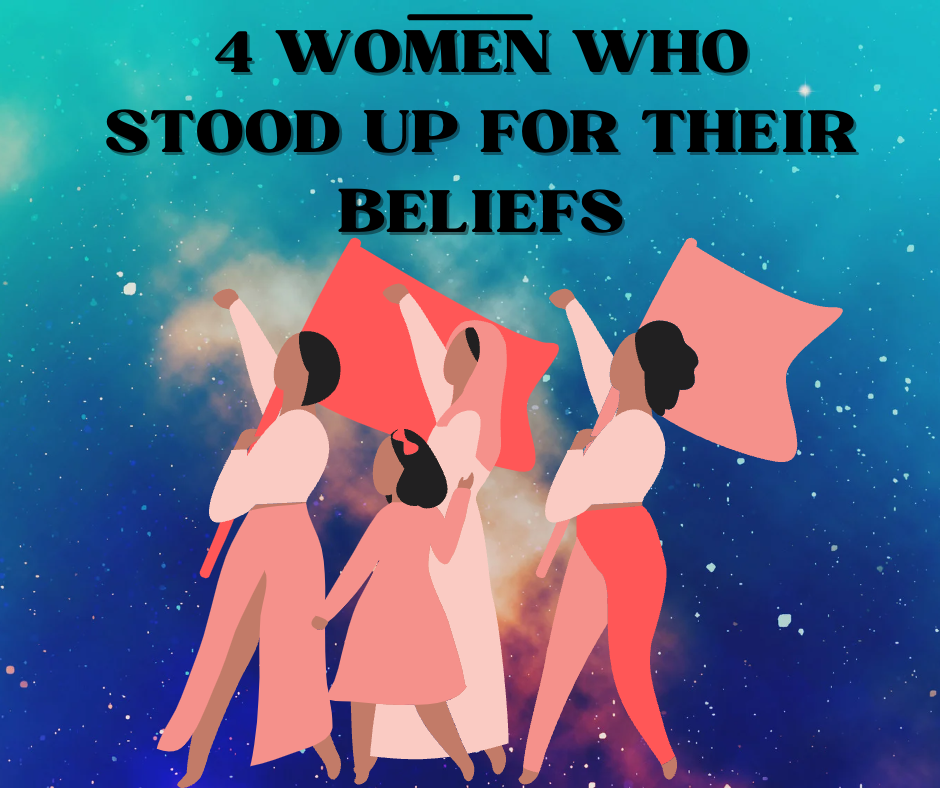 It's unfortunate that women have often struggled and been subjected to unfair circumstances simply for being female. But for every girl who feels hopeless in life, another woman is out there, showing her strength and fighting for what she believes in. There are many women whose deeds and lives have inspired other generations of women to rise above their circumstances and flourish.
From being shot in the head for believing women should be educated to fighting for a place in the American Presidential White House, these women have never backed down from a fight. They stood up for what they believed in and continue to inspire us today. These stories and more can be found at Eva's Used Books, your online English bookstore in Israel.
I am Malala by Malala Yousafzai
Malala Yousafzai is a Pakistani female education activist. She is a 2014 Nobel Peace Prize laureate and the world's youngest to receive the honor. In October of 2012, while on a bus going home after an exam, Malala and two other girls were shot by a Taliban gunman, targeting her for her education activism. Malala was shot point-blank but miraculously survived. Because of her status as an activist, this attack on her life resulted in a massive outpouring of support from around the world. After Malala's recovery, she became an important activist for the right to education. She co-founded the Malala Fund, a non-profit organization that advocates for girls' education.
In her book I am Malala, Malala Yousafzai tells her tale about her family being uprooted by terrorism and her fight for women's education in Pakistan. She talks of the support she received from her father to write and attend school, which fueled her passion for education. Malala received so much support from her parents, particularly in a society that values men and sons, that it helped shape her into the woman she is today.
In 2015, she was the subject of a documentary called He Named Me Malala, which was short-listed for an oscar. She was also the subject of Times magazine for three years in a row, from 2013-2015. She graduated from Oxford University in 2020 and now heads her own film and television production company called Extracurricular. She continues to be an advocate for women's education through her work and through the Malala Fund.
Don't Pee on My Leg and Tell Me It's Raining by Judge Judy Sheindlin
Known widely as "Judge Judy," Judge Judy Sheindlin is a popular television personality from the TV show Judge Judy. From 1965 until 1982, she was an attorney, then from 1982 until 1996, she operated as a criminal court judge. During this time, she earned a reputation as being a tough and harsh judge, though she disagrees with the term "harsh."
In February of 1993, Judge Judy was featured in a Los Angeles Times article that highlighted her work as a woman in the law profession who worked for the common good. Then she was featured in a 60 Minutes episode, which led to her eventual acceptance of a new reality courtroom show, which was called Judge Judy. It ran from September 1996 until July 2021. She currently has a new show called Judy Justice, where she presides over an arbitration-based courtroom. It's considered a spin-off of Judge Judy. She continues to preside over cases with her no-nonsense attitude.
In the book Don't Pee on My Leg and Tell Me It's Raining by Judge Judy Sheindlin, Judge Judy expresses her opinions on the court system, including her thoughts on alternatives to welfare bureaucracy and soft-on-crime laws. She has so much experience under her belt that it's hard to dismiss her ideas and opinions on the law. She believes that once you take responsibility for something, then you better be accountable– or else.
Red Azalea by Anchee Min
Anchee Min was born in Shanghai, China, in January 1957. She currently lives between San Francisco and Shanghai and is an author. She was nine years old when the Cultural Revolution began in China. She was a member of the Little Red Guards and, as a child, was forced to report her teacher, who was anti-Maoist, to the authorities. At 17, she was sent to a collective farm, where she worked 18-hour days and endured very horrific conditions. She even suffered a spinal cord injury and formed an affair with one of the commanders at her camp.
While at the collective farm, she was picked out for her good looks to be an actress. She won the lead role in a propaganda film that was inspired by Madame Mao, though the film was never completed. After Mao Zedong died, Min was ostracised and treated poorly, and considered suicide. Luckily, a good friend named Joan Chen helped her obtain a password and applied to the School of Art Institute in Chicago. She learned English by watching Sesame Street.
In her book, Red Azalea, Anchee Min talks about growing up during the last years of Mao's hold on China. This memoir details the events that shaped her life during those years in China, including humiliating her teacher, having a love affair with another woman, and being selected for a lead role in one of Madame Mao's operas. The memoir was written during the time that she spent in the United States, from 1984 to 1992. Though she was given many curve balls in life, she managed to maintain her sanity and poise through it all, eventually becoming an author in America. She found the strength within her to overcome the adversities and survive.
Becoming by Michelle Obama
Michelle Obama was the first African-American woman ever to be the First Lady of America. Joined with her husband, Barrack Obama, the two brought in a new time in American history when a man and woman of color could hold the highest office in American politics. Michelle Obama helped create a more inclusive society and environment during her time in the White House and became a powerful advocate for women and girls everywhere. She helped to stress the importance of leading a healthy and active lifestyle and helped her husband live through many important moments in recent American history. Michelle Obama uses her book, Becoming to show her mesmerizing writing skills and tell her story, from growing up on the south side of Chicago to becoming the first African-American First Lady. She tells her story in her own words, which is a refreshing way to learn more about this powerful woman.
I hope that these women's stories have inspired you, and I hope that you will take their power and perseverance and use it in your own life to bring yourself to where you want to be and accomplish your goals in life. As Michelle Obama said, "Your story is what you have, what you will always have. It is something to own."
By Nicole Madigan