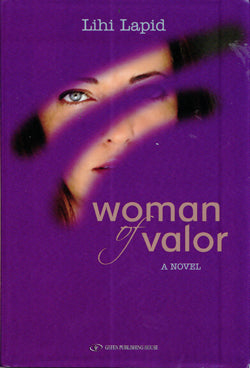 Lihi Lapid
This book begins where most love stories leave off: at the beginning of real life. The transition from being a young couple in love to a couple of parents is laden with higher expectations than ever before in history, especially for women. Today's woman expects to be the perfect wife, mother, career woman, self-actualized human being, and homemaker, all while remaining a size six. The idyllic picture that hangs on the wall of our hopes and dreams can't help but be marred by the ugly scratches of reality, and in this pressure-cooker environment, we re all too familiar with the resulting divorce statistics.
This book follows the lives of two women in their first years of motherhood. One is a fictional character trying to live the happily-ever-after life we all imagined for ourselves. The second woman is the author herself, relating her real life story. It s a story of metamorphosis, from independent working woman to mother, helpless in the face of the discovery that there's something wrong with her small daughter something very seriously wrong. Interspersed are actual letters from readers of Lapid's popular newspaper column about women's lives, sharing their experiences of juggling their many roles.
In trenchant, thoughtful, and often laugh-out-loud funny prose, Lihi Lapid tells a true-life story of women and men struggling to live up to modern pressures: a story about shattered dreams, and about finding the strength to gather up the pieces and to learn to smile again.
First published January 1, 2008