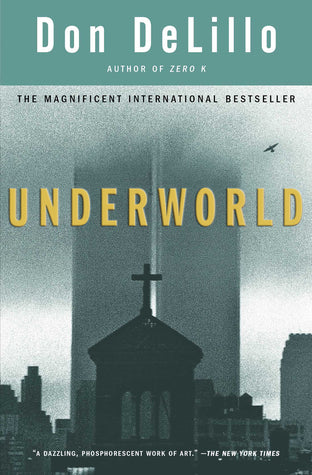 Don DeLillo
A finalist for the National Book Award, Underworld is Don DeLillo's most powerful and riveting novel—"a great American novel, a masterpiece, a thrilling page-turner" (San Francisco Chronicle).

Underworld is a story of men and women together and apart, seen in deep, clear detail and in stadium-sized panoramas, shadowed throughout by the overarching conflict of the Cold War. It is a novel that accepts every challenge of these extraordinary times -- Don DeLillo's greatest and most powerful work of fiction.

Don DeLillo's mesmerizing novel opens with a legendary baseball game played in New York in 1951. The glorious outcome -- the home run that wins the game is called the Shot Heard Round the World -- shades into the grim news that the Soviet Union has just tested an atomic bomb.

With cameo appearances by Lenny Bruce, J. Edgar Hoover, Bobby Thompson, Frank Sinatra, Jackie Gleason and Toots Shor, "this is DeLillo's most affecting novel…a dazzling, phosphorescent work of art" (Michiko Kakutani, The New York Times).