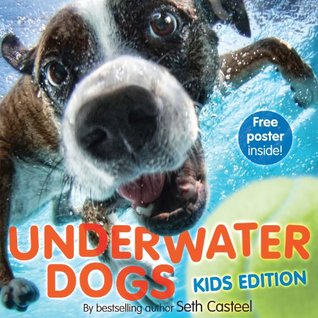 Seth Casteel
See man's best friends as you've never seen them before!

The doggy paddle may seem simple, but this picture book collection of more than forty photographs reveals what goes on beneath the surface as dogs swim through the water, chasing after their favorite toys. From chaotic storms of paws and fur to majestic dives and curious expressions, each dog's swimming style is as unique and playful as its personality.

Award-winning photographer and animal activist Seth Casteel pays tribute to canine vigor and determination with the picture book companion to New York Times bestseller Underwater Dogs, including brand-new photographs as well as old favorites that will leave readers captivated.