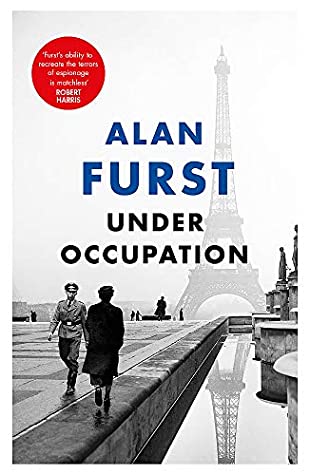 Alan Furst
From the master of espionage and intrigue, this novel about heroic resistance fighters in 1942 occupied Paris is based on true events of Polish prisoners in Nazi Germany, who smuggled valuable intelligence to Paris and the resistance.
Occupied Paris in 1942, a dark, treacherous city now ruled by the German security services, where French resistance networks are working secretly to defeat Hitler. Just before he dies, a man being chased by the Gestapo hands off to Paul Ricard a strange looking drawing. It looks like a part for a military weapon; Ricard realizes it must be an important document smuggled out of Germany to aid the resistance. As Ricard is drawn deeper and deeper into the French resistance network, his increasingly dangerous assignments lead him to travel to Germany, and along the underground safe houses of the resistance--and to meet the mysterious and beautiful Leila, a professional spy.
Alan Furst has been called "one of the best contemporary writers" by David McCullough, and "the most talented espionage novelist of our generation" by Vince Flynn.