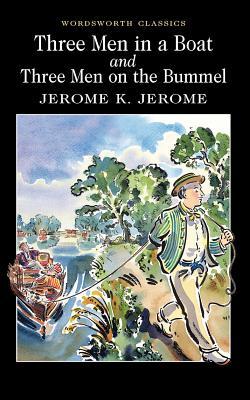 Jerome K Jerome
Introduced and Annotated by Cedric Watts, M.A., Ph.D., Emeritus Professor of English, University of Sussex.

Three Men in a Boat is a comic classic. When it first appeared in 1889 it became a best seller, and has remained popular ever since. This motley novel has not only been translated into many languages but has also been staged, filmed, televised and imitated. The adventures and misfortunes on the Thames of the three English friends and their pugnacious dog, Montmorency, provide rich humour, shrewd observations, lyrical reflections, and, predominantly, genially ironic perceptions of human fallibility.

The sequel, Three Men on the Bummel, reunites the three friends for their 'Bummel' ('roaming or wandering') through Germany. The results vary from the seductively titillating to the outrageously farcical; and subsequent history has laden the narrative with ironies.