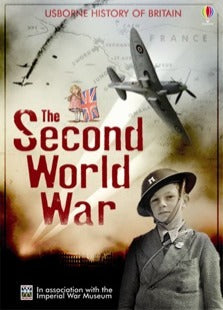 Usborne History of Britian
From the beaches of Dunkirk to the air raid shelters in the Blitz, this book tells the story of Britain during the most destructive war of the 20th century.
Full of intriguing facts, illustrations, photographs, detailed reconstructions, paintings, maps and photographs.
Includes links to websites to find out more information via the Usborne Quicklinks Website as well as lists of places to visit throughout Britain.