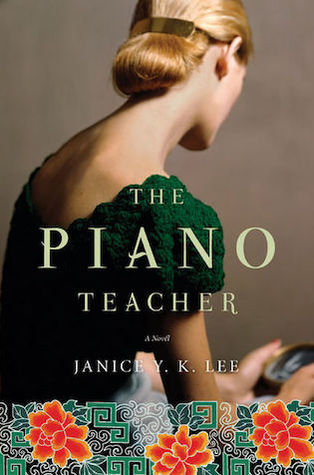 Janice YK Lee
Exotic Hong Kong takes center stage in this sumptuous novel, set in the 1940s and '50s. It's a city teeming with people, sights, sounds, and smells, and it's home to a group of foreign nationals who enjoy the good life among the local moneyed set, in a tight-knit social enclave distanced from the culture at large. Comfortable, clever, and even a bit dazzling, they revel in their fancy dinners and fun parties. But their sheltered lives take an abrupt turn after the Japanese occupation, and though their reactions are varied -- denial, resistance, submission -- the toll it takes on all is soon laid bare.

Enter Claire Pendleton from London. Months after her husband is transferred to Hong Kong in 1951, she accepts a position as a piano teacher to the daughter of a wealthy couple, the Chens. Claire begins to see the appeal of the sweltering city and is soon taken in by the Chen's driver, the curiously underutilized Will Truesdale. A handsome charmer with a mysterious limp, Will appears to be the perfect companion for Claire, who's often left to her own devices. But a further examination leaves her with more questions than answers.

An intricately woven tale of lives changed by historical events, Lee's debut brings this hothouse flower of a city alive with passion, and imagines characters both unforgettable and tragic.