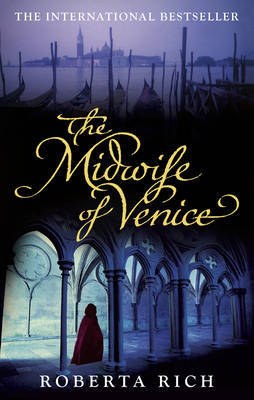 Roberta Rich
At midnight, the dogs, cats, and rats rule Venice. The Ponte di Ghetto Nuovo, the bridge that leads to the ghetto, trembles under the weight of sacks of rotting vegetables, rancid fat, and vermin. Seeping refuse on the streets renders the pavement slick and the walking treacherous.

It was on such a night that the men came for Hannah.

Hannah Levi is famed throughout Venice for her skills as a midwife but, as a Jew, the law forbids her from attending a Christian woman.

However, when the Conte appears at her door in the dead of night, Hannah's compassion is sorely tested. And with the handsome reward he is offering, she could ransom back her husband, currently imprisoned on the island of Malta.

But if she fails in her endeavours to save mother and child, will she be able to save herself, let alone her husband?