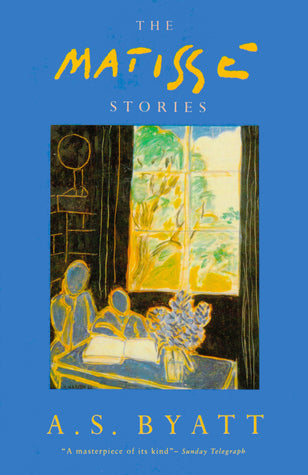 AS Byatt
Each story is in some way inspired by a painting of Henri Matisse, each is also about the intimate connection between seeing and feeling -- about the ways in which a glance we meant to be casual may suddenly call forth the deepest reserves of our being.

Their subjects' lives unravel from simple beginnings -- a trip to the hair dresser, a cleaning woman's passion for knitting, lunch in a Chinese restaurant but gradually the veneer of ordinariness is peeled back to expose pain, reveal desire, or express the intensity of joy in color and creation.

These stories are all about human beings: about how little we can know (or may care to know) about the people with whom we spend our lives, and how tragic the results of that ignorance or indifference can be.
144 pages, Paperback
First published December 12, 1991