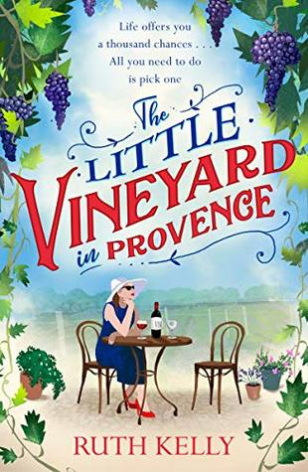 READERS LOVE THIS BOOK AND YOU WILL TOO!
'Bursting at the seams with charm and appeal!'
'Idyllic...a perfect beach read!'
'I can't wait to see what Ruth writes next!'
Dreaming of your next holiday to escape the cold? Let Ruth Kelly transport you away to the sunny climes of Provence.
Ava needs to escape.
Stuck in a dead-end job, her husband Mark has left her with a mountain of debt and no clue as to when he'll be back.
When she receives the news that her grandfather has passed away, Ava is shocked to learn he has left his entire vineyard, Chateau Saint Clair, to her.
Fresh coffee and croissants for breakfast, a glass of red with the handsome local waiter Jacques; Ava starts to feel quite at home. But it would be madness to walk away from her marriage, to take a chance on a place she fell for as a child - wouldn't it?
Fans of Jenny Colgan, Lucy Diamond and Veronica Henry will want to join Ava for a glass of wine as the sun sets on the terrace at Chateau Saint Clair.