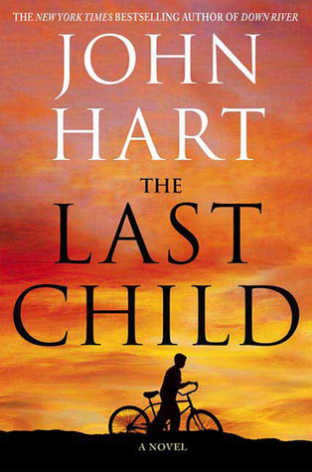 John Hart
Thirteen year-old Johnny Merrimon had the perfect life: a warm home and loving parents; a twin sister, Alyssa, with whom he shared an irreplaceable bond. He knew nothing of loss, until the day Alyssa vanished from the side of a lonely street. Now, a year later, Johnny finds himself isolated and alone, failed by the people he'd been taught since birth to trust. No one else believes that Alyssa is still alive, but Johnny is certain that she is—confident in a way that he can never fully explain.

Determined to find his sister, Johnny risks everything to explore the dark side of his hometown. It is a desperate, terrifying search, but Johnny is not as alone as he might think. Detective Clyde Hunt has never stopped looking for Alyssa either, and he has a soft spot for Johnny. He watches over the boy and tries to keep him safe, but when Johnny uncovers a dangerous lead and vows to follow it, Hunt has no choice but to intervene.

Then a second child goes missing...

Undeterred by Hunt's threats or his mother's pleas, Johnny enlists the help of his last friend, and together they plunge into the wild, to a forgotten place with a history of violence that goes back more than a hundred years. There, they meet a giant of a man, an escaped convict on his own tragic quest. What they learn from him will shatter every notion Johnny had about the fate of his sister; it will lead them to another far place, to a truth that will test both boys to the limit.

Traveling the wilderness between innocence and hard wisdom, between hopelessness and faith, The Last Child leaves all categories behind and establishes John Hart as a writer of unique power.