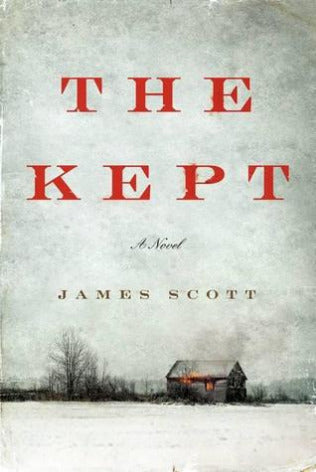 Set in rural New York state at the turn of the twentieth century, superb new talent James Scott makes his literary debut with The Kept--a propulsive novel reminiscent of the works of Michael Ondaatje, Cormac McCarthy, and Bonnie Jo Campbell, in which a mother and her young son embark on a quest to avenge a terrible and violent tragedy that has shattered their secluded family.
In the winter of 1897, a trio of killers descends upon an isolated farm in upstate New York. Midwife Elspeth Howell returns home to the carnage: her husband, and four of her children, murdered. Before she can discover her remaining son Caleb, alive and hiding in the kitchen pantry, another shot rings out over the snow-covered valley. Twelve-year-old Caleb must tend to his mother until she recovers enough for them to take to the frozen wilderness in search of the men responsible.
A scorching portrait of a merciless world--of guilt and lost innocence, atonement and retribution, resilience and sacrifice, pregnant obsession and primal adolescence--The Kept introduces an old-beyond-his-years protagonist as indelible and heartbreaking as Mattie Ross of True Grit or Jimmy Blevins of All the Pretty Horses, as well as a shape-shifting mother as enigmatic and mysterious as a character drawn by Russell Banks or Marilynne Robinson.