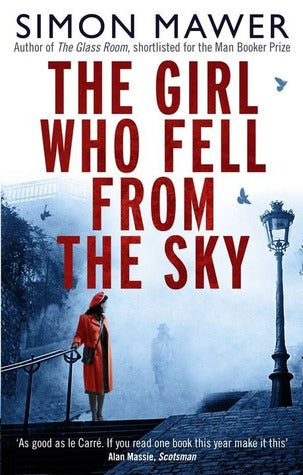 Simon Mawer
Marian Sutro is an outsider: the daughter of a diplomat, brought up on the shores of Lake Geneva and in England, half French, half British, naive yet too clever for her own good. But when she is recruited from her desk job by SOE to go undercover in wartime France, it seems her hybrid status - and fluent French - will be of service to a greater, more dangerous cause.

Trained in sabotage, dead-drops, how to perform under interrogation and how to kill, Marian parachutes into south-west France, her official mission to act as a Resistance courier. But her real destination is Paris, where she must seek out family friend Clément Pelletier, once the focus of her adolescent desires. A nuclear physicist engaged in the race for a new and terrifying weapon, he is of urgent significance to her superiors. As she struggles through the strange, lethal landscape of the Occupation towards this reunion, what completes her training is the understanding that war changes everything, and neither love nor fatherland may be trusted.

The Girl Who Fell from the Sky is both a gripping adventure story and a moving meditation on patriotism, betrayal and the limits of love.