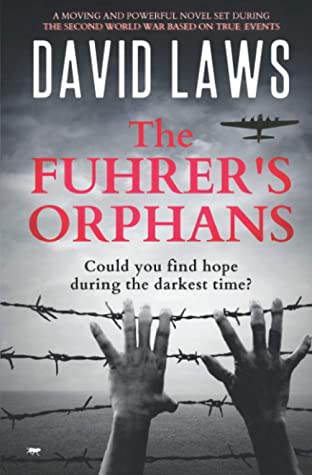 David Laws
In an overgrown industrial area of wartime Munich, 27 children hide from the Gestapo scared and hungry. Their parents have been sent to concentration camps and they have nowhere else to go.

Teacher Claudia Kellner discovers the group when she first takes in two homeless victims, risking her own safety by giving them shelter.

Meanwhile, Commando Peter Chesham, a spy working for the British, succeeds in entering Third Reich territory. But his top-secret mission is threatened when he discovers the hiding place of the orphans.

If he continues with his mission it will have fatal consequences for everyone around him, but if he doesn't, the Nazis could win the war. Peter faces the agonising dilemma; obey orders or save the children.

Will he lead the ultimate escape operation or complete the task he has been given?

What he decides could determine the fate of history…
Based on true events The Fuhrer's Orphans is a powerful and moving novel set during the Second World War and is perfect for fans of Heather Morris and Robert Harris.