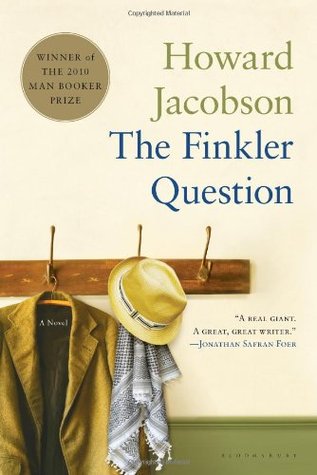 Howard Jacobson
Winner of the 2010 Man Booker Prize
Julian Treslove, a professionally unspectacular former BBC radio producer, and Sam Finkler, a popular Jewish philosopher, writer, and television personality, are old school friends. Despite a prickly relationship and very different lives, they've never lost touch with each other, or with their former teacher, Libor Sevcik.
Dining together one night at Sevcik's apartment--the two Jewish widowers and the unmarried Gentile, Treslove--the men share a sweetly painful evening, reminiscing on a time before they had loved and lost, before they had prized anything greatly enough to fear the loss of it. But as Treslove makes his way home, he is attacked and mugged outside a violin dealer's window. Treslove is convinced the crime was a misdirected act of anti-Semitism, and in its aftermath, his whole sense of self will ineluctably change.
The Finkler Question is a funny, furious, unflinching novel of friendship and loss, exclusion and belonging, and the wisdom and humanity of maturity.