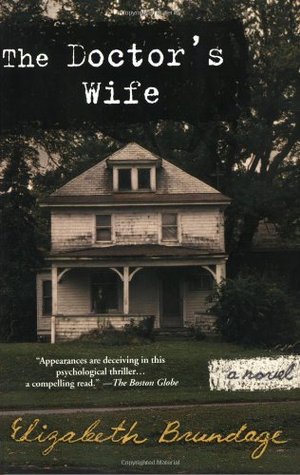 Elizabeth Brundage
"The memory starts here, in my apron pocket, with the gun."

So begins The Doctor's Wife, a stunning debut novel about four people and the cataclysmic intersection of their lives. Michael is a rising OB/GYN at a prominent private practice in Albany, New York; he also moonlights at a local women's health clinic. But Annie, his wife, has become tired of her workaholic husband's absences, and the soccer-mom lifestyle has worn thin. She begins a passionate love affair with bad-boy, fading celebrity painter Simon Haas—an affair that quickly goes awry when Simon's wife Lydia, who is also the model upon whom he built his career, discovers the truth.
Abortion, local evangelism, marital disenchantment, and the rifts of social class: Brundage takes on the fault lines of our era with a deft hand.