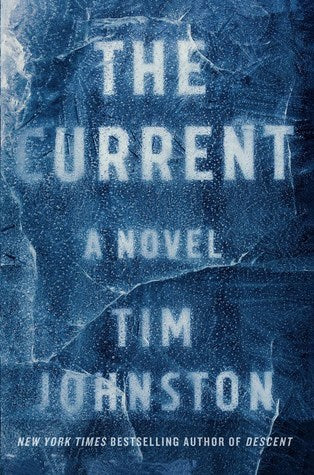 Tim Johnston
A Stunning New Novel from the Bestselling Author of Descent

Tim Johnston, whose 2015 national bestseller Descent was called "astonishing" by the Washington Post and "unforgettable" by the Miami Herald, returns with another tour de force about the indelible impact of a crime on the lives of innocent people.

When two young women leave their college campus in the dead of winter for a 700-mile drive north to Minnesota, they suddenly find themselves fighting for their lives in the icy waters of the Black Root River, just miles from home. One girl's survival, and the other's death—murder, actually—stun the citizens of a small Minnesota town, thawing memories of another young woman who lost her life in the same river ten years earlier, and whose killer may yet live among them. One father is forced to relive his agony while another's greatest desire—to bring a killer to justice—is revitalized . . . and the girl who survived the icy plunge cannot escape the sense that she is connected to that earlier unsolved case by more than a river. Soon enough she's caught up in an investigation of her own that will unearth long-hidden secrets, and stoke the violence that has long simmered just below the surface of the town. Souls frozen in time, ghosts and demons, the accused and the guilty, all stir to life in this cold northern place where memories, like treachery, run just beneath the ice, and where a young woman can come home but still not be safe.

Brilliantly plotted, unrelentingly suspenseful, and beautifully realized, The Current is a gripping page-turner about how the past holds the key to the future as well as an unbreakable grip on the present.