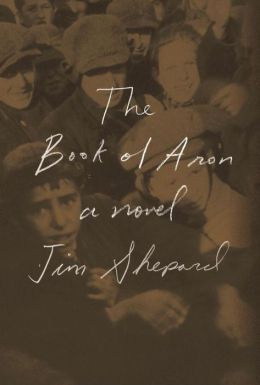 Jim Shepard
Aron, the narrator, is an engaging if peculiar and unhappy young boy whose family is driven by the German onslaught from the Polish countryside into Warsaw and slowly battered by deprivation, disease, and persecution. He and a handful of boys and girls risk their lives by scuttling around the ghetto to smuggle and trade contraband through the quarantine walls in hopes of keeping their fathers, mothers, brothers, and sisters alive, hunted all the while by blackmailers and by Jewish, Polish, and German police, not to mention the Gestapo.

When his family is finally stripped away from him, Aron is rescued by Janusz Korczak, a doctor renowned throughout prewar Europe as an advocate of children's rights who, once the Nazis swept in, was put in charge of the Warsaw orphanage. Treblinka awaits them all, but does Aron manage to escape — as his mentor suspected he could — to spread word about the atrocities?

Jim Shepard has masterfully made this child's-eye view of the darkest history mesmerizing, sometimes comic despite all odds, truly heartbreaking, and even inspiring. Anyone who hears Aron's voice will remember it forever.