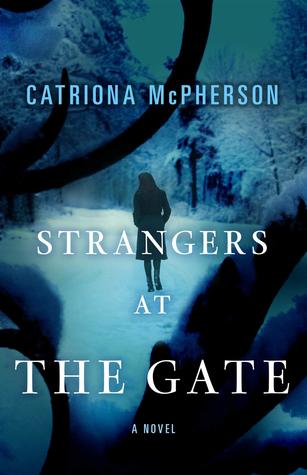 Catriona McPherson
From the Agatha-award winning author of Quiet Neighbors comes a twisty, fascinating standalone that begs the question: how well can we ever know the people around us?

When Finn and Paddy decide to move from their home in the city to the small town of Simmerton, it feels like everything has finally fallen into place. Paddy's been made partner at the law firm in town, and Finn has found full-time work as the deacon. Paddy's new boss has even offered them the use of a gate house on his property. Finn feels like this must be a fairy tale. Paddy thinks they've won the lottery. Either way, they agree: it's perfect.

But only days after moving into the gate house, Finn begins to have doubts. She keeps hearing strange sounds, and the thicket of trees make her feel claustrophobic rather than safe. When she and Paddy discover the bloody bodies of Paddy's boss and his wife, the fairytale has officially ended. A strange email—supposedly sent from the dead man—makes it clear: this was murder.

Paddy and Finn's dream of a new life quickly turns into a nightmare as the plot thickens and the tension grows. With strange neighbors and a haunting setting, Catriona McPherson once again weaves a page-turning tale of suspense.