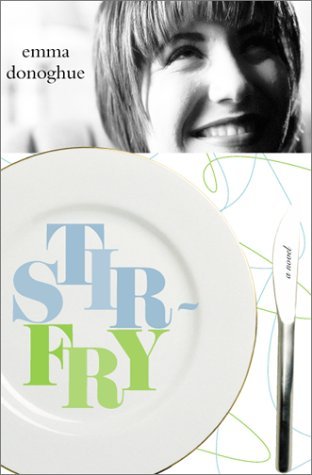 Emma Donoghue
"Exhilarating...irreverent, and extremely funny,"- Ms.

Seventeen and sure of nothing, Maria has left her parents' small-town grocery for university life in Dublin. An ad in the Student Union - "2 ♀ seek flatmate. No bigots." - leads Maria to a home with warm Ruth and wickedly funny Jael, students who are older and more fascinating than she'd expected.

A poignant, funny, and sharply insightful coming-of-age story, Stir-Fry is a lesbian novel that explores the conundrum of desire arising in the midst of friendship and probes feminist ideas of sisterhood and non-possessiveness.

Emma Donoghue is the author of Room, Slammerkin, Hood, and Kissing the Witch. Born in Dublin, she now lives in Ontario, Canada. Stir-Fry is her first novel.