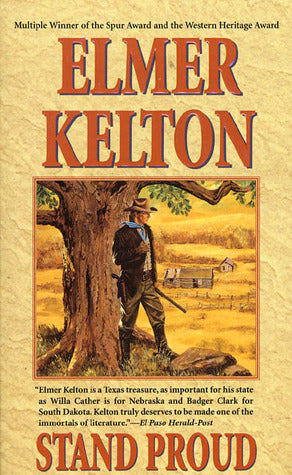 Elmer Kelton
In Stand Proud, one of his most controversial novels, legendary Western writer Elmer Kelton takes on a character who is not as easy to like as he is to admire. Frank Claymore is cantankerous, stubborn, and intolerant--just the qualities that make him a success as an open-range cattle rancher on the West Texas frontier.

Stand Proud follows Claymore form the time of the Civil War to the dawn of the twentieth century--through marriage, births, deaths, and a creeping change in the society that once hailed him as a hero, and which later has him condemned as a despoiler and tried for murder.

Based in part of legendary rancher Charles Goodnight, Claymore is only one example of the many men who dreamed of cattle, and through their dedication to that dream came to change the face of Western history.