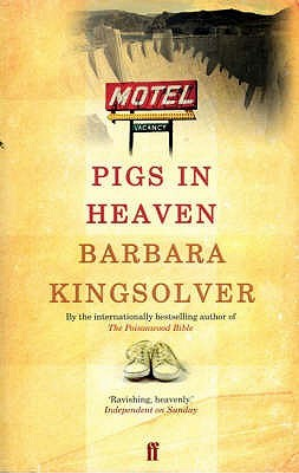 Mother and adopted daughter, Taylor and Turtle Greer, are back in this spellbinding sequel about family, heartbreak and love.
Six-year-old Turtle Greer witnesses a freak accident at the Hoover Dam during a tour of the Grand Canyon with her guardian, Taylor. Her insistence on what she has seen, and her mother's belief in her, lead to a man's dramatic rescue. The mother and adopted daughter duo soon become nationwide heroes - even landing themselves a guest appearance on the Oprah Winfrey show. But Turtle's moment of celebrity draws her into a conflict of historic proportions stemming right back to her Cherokee roots. The crisis quickly envelops not only Turtle and her guardian, but everyone else who touches their lives in a complex web connecting their future with their past.
Embark on a unforgettable road trip from rural Kentucky and the urban Southwest to Heaven, Oklahoma, and the Cherokee Nation, testing the boundaries of family and the many separate truths about the ties that bind.