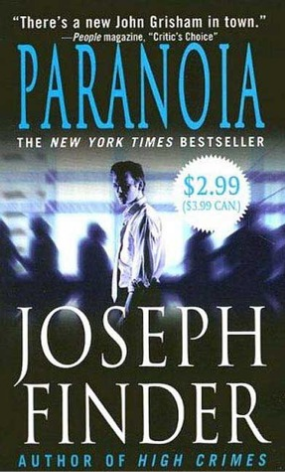 Joseph Finder
It was only a prank: diverting cash from Wyatt Telecom's executive slush fund to throw a retirement bash for a member of the loading dock crew. But when corporate security catches up with Adam Cassidy, a low ambition junior staffer at the high-tech behemoth, they call it something else: embezzlement, to the tune of nearly $80 grand.

Ruthless CEO Nick Wyatt is impressed by Adam's scheming, and offers him one way out-take on the role of a rising corporate hotshot and infiltrate Wyatt's rival, Trion Systems. His mission is to get close to Trion's legendary founder Jock Goddard, and his ultra-secret "Project Aurora," and report back to Wyatt.

With Wyatt pulling the strings and a dramatically improved identity, Adam is set up as Trion's new boy genius. Suddenly, he's got a sweet new Porsche, a closet full of $1,500 suits, and even a lovely lady who thinks he's a dream. But it's all just a mirage, because Adam is about to learn that nothing is what it seems and that it isn't paranoia...everyone is out to get him...