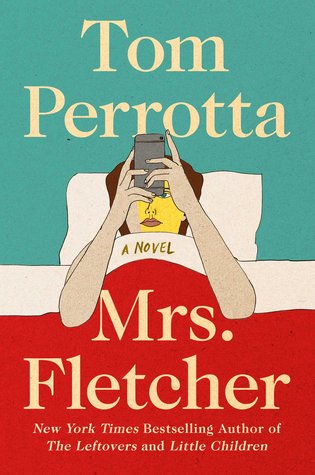 Tom Perrotta
Eve Fletcher is floundering. A forty-six-year-old divorcee whose beloved, clueless only child has just left for college, Eve is slowly learning to contend with life on her own when, late one night her phone lights up with a text message. Sent from an anonymous number, the mysterious sender tells Eve, "U r my MILF!" It's nothing--just an annoying prank--but she can't get it out of her head. As Eve makes new friends, takes a community college course in Gender Studies, and reaches out to a younger co-worker, the message continues to haunt her, leading her into an online fixation that threatens to upend her quiet suburban existence.

Meanwhile, Eve's son Brendan, is discovering that the oafish frat-boy charm that impressed high school girls may not be so enticing to college women. Increasingly isolated, with mediocre grades and a confusing crush on a softball-playing social justice champion, Brendan struggles to adjust to a campus ill disposed to his brand of white-dude bravado. As the New England autumn turns cold, both mother and son find themselves enmeshed in ethically fraught situations that come to a head one fateful November night.

A coming-of-age novel about the sexual awakening of a middle-aged woman, Mrs. Fletcher is a provocative, witty look at contemporary sexual politics and timeless moral dilemmas--a moving and funny examination of sexuality, identity, and the big clarifying mistakes people can make when they're no longer sure who they are and where they belong.