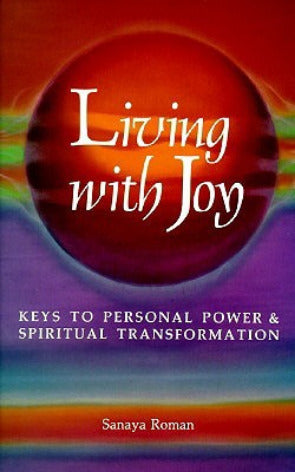 An Internationally Bestselling Orin Book With the guidance of this bestselling classic, you can learn to grow through joy rather than through struggle and pain. See immediate results in your life when you learn to: - Love and appreciate yourself
- Open to receive
- Experience more self-confidence and self-esteem
- Live in higher purpose
- Take a quantum leap in any area
- Change negatives into positives
- Gain clarity in your relationships
- Increase your sense of aliveness and well-being This Living with Joy revised and updated 25th Anniversary Edition includes: - New channeled information
- Over 300 new Joy Affirmations
- 18 new Daily Joy Practices for an uplifting day
- Stories from our readers In the tradition of Jane Roberts, Esther Hicks, and Edgar Cayce, gifted channel Sanaya Roman presents Living with Joy, given to her by Orin, a timeless being of love and light. This wise and gentle spirit teacher offers a systematic course in spiritual growth. The spiritual truths and transformative meditations and exercises in these pages have opened millions of people to their greater potential. Sanaya and Orin invite you to choose joy, release struggle, and open to the power of your innermost being.