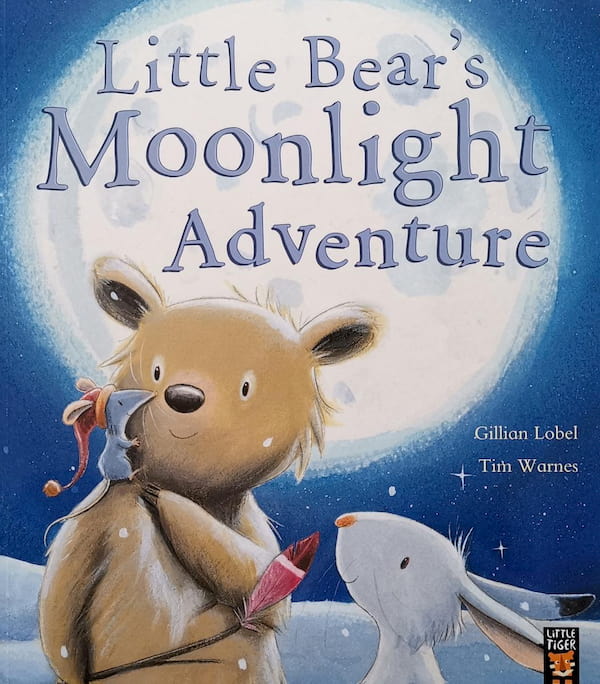 Gillian Lobel and Tim Warnes
Little Honey Bear couldn't sleep. Through his bedroom window the moon was chining, as bright as day. And surely she was smiling at him!
Little Honey Bear and his two friends, Lily Long Ears and Teeny Tiny Mouse, discover a shining silver moonpath and set off to have tea with the moon. But the path gets steeper, the wind gets colder, and it suddenly gets very dark. Wherever can the moon have gone?