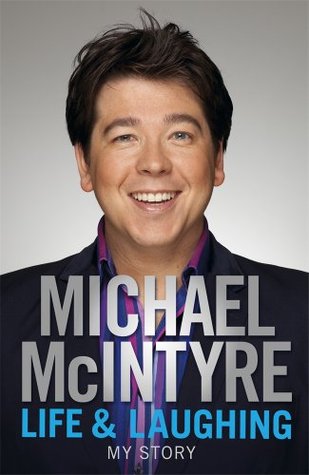 Michael McIntyre
Michael McIntyre has become Britain's biggest comedy star. His debut stand-up DVD was the fastest selling of all time, only to be eclipsed by his second that sold over 1.4 million copies and was the 2009 Christmas number one. He hosts his own BAFTA nominated BBC1 series, Michael McIntyre's Comedy Roadshow, and won the British Comedy Award for Best Live Stand-up in 2009 following his record breaking fifty-four date Arena tour.

But how did he get there?

Michael reveals all in his remarkably honest and hilarious autobiography Life and Laughing. His showbiz roots, his appalling attempts to attract the opposite sex, his fish-out-of-water move from public to state school and his astonishing journey from selling just one ticket at the Edinburgh Festival to selling half a million tickets on his last tour. Michael's story is riveting, poignant, romantic and above all very, very funny.