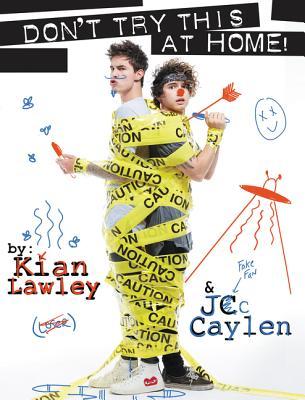 Kian Lawley and JC Caylen
From personalities and entertainers Kian Lawley and Jc Caylen comes a completely wild and entirely true account of their rise to internet fame: Kian and Jc: Don't Try This at Home! More than 7 million YouTube subscribers, 5 million Twitter followers, and 5 million Instagram followers cannot wait for this sometimes hilarious, sometimes awkward, and always crazy collection of stories, interviews, and exclusive photos.

Fans of their YouTube channel, KianAndJc, can expect an intimate look at the comedians' wild ride to fame and insight into their future plans, along with big laughs. This candid record of Kian and Jc's success documents a whirlwind experience full of highs, lows, and, of course, awesome pranks.

Kian and Jc: Don't Try This at Home! combines the raucous tone that made the duo YouTube sensations with the sincerity and honesty Kian and Jc fans have been waiting for.