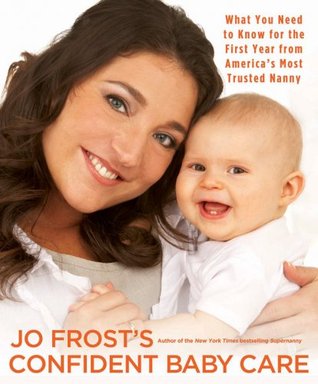 Jo Frost's Confident Baby Care: What You Need to Know for the First Year from America's Most Trusted Nanny
Jo Frost
For the first time, America's favorite nanny brings all her warmth, love, and experience to bear on that most crucial and worrisome time: a baby's first twelve months. With her unique blend of humor and empathy, Jo Frost gives parents the practical information and emotional support they need to embrace the challenge of their baby's first year. She offers clear guidance to help moms and dads become the joyful, confident parents that make a family--and little ones--truly flourish. Packed with tips, practical information, and incredibly reassuring advice, this book tells you how to:
Sort out the essential equipment you need to buy before the birth
Babyproof your home
Set up for routines, feeding, sleeping, and development
Deal with premature and multiple births, as well as adopted babies
Make confident choices about going back to work, day care, and nannies
Cope with breastfeeding and weaning
Covering the key issues of the first twelve months, including growth charts, vaccinations, and first aid, Confident Baby Care is the perfect book for any new parent!