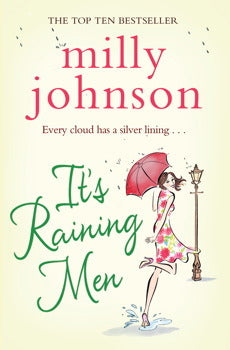 Milly Johnson
A summer getaway to remember. But is a holiday romance on the cards…?

Best friends from work May, Lara and Clare are desperate for some time away. They have each had a rough time of it lately and need some serious R & R. So they set off to a luxurious spa for ten glorious days, but when they arrive at their destination, it seems it is not the place they thought it was. In fact, they appear to have come to entirely the wrong village…

Here in Ren Dullem nothing is quite what it seems; the lovely cobbled streets and picturesque cottages hide a secret that the villagers have been keeping hidden for years. Why is everyone so unfriendly and suspicious? Why does the landlord of their holiday rental seem so rude? And why are there so few women in the village?

Despite the strange atmosphere, the three friends are determined to make the best of it and have a holiday to remember. But will this be the break they all need? Or will the odd little village with all its secrets bring them all to breaking point…?