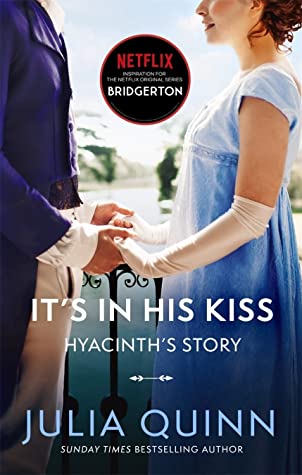 Julia Quinn
The seventh novel in Julia Quinn's globally beloved and bestselling Bridgerton Family series, set in Regency times and now a series created by Shonda Rhimes for Netflix. This is Hyacinth's story: she's all grown up and ready to cause havoc . . .


All the ton agree: there is no one quite like Hyacinth Bridgerton..

Fiendishly smart, devilishly outspoken and – according to some, particularly Gareth St. Clair – probably best in small doses. But there's something about her – something charming and vexing – that grabs one and won't quite let go.

Gareth and Hyacinth cross paths at the annual – and annually discordant – Smythe-Smith musicale. To Hyacinth, Gareth's every word seems a dare, and she offers to help him out with a knotty inheritance problem he's facing. However, as they delve into the mysterious St Clair history, they discover that the answers they seek lie not in the past – but in each other; and that there is nothing as simple – or as complicated – as a single, perfect kiss.

Find out why readers love Julia Quinn . . .
Paperback, 384 pages
Published February 11th 2021 by Piatkus (first published June 28th 2005)