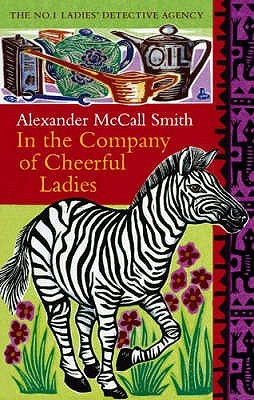 Alexander McCall Smith
Precious Ramotswe, traditionally built proprietor of the famous No.1 Ladies' Detective Agency, is finally married to Mr J.L.B. Matekoni of Tlokweng Road Speedy Motors, the agency is busy and life couldn't be better.

Well... it could, actually. Not only has Mma Ramotswe suffered a mishap - a collision between her tiny white van and a bicycle - but she is also having to deal with a major personality clash between her assistant Mma Makutsi and Charlie, one of the garage apprentices. He is enraptured by a fast piece with a Mercedes, and everyone knows where that sort of thing can lead...