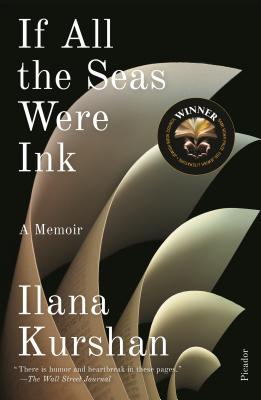 Ilana Kurshan
**WINNER of the 2018 Sami Rohr Prize for Jewish Literature and the 2018 Sophie Brody Medal for achievement in Jewish literature**
**2018 Natan Book Award Finalist**
**Finalist for the 2017 National Jewish Book Award in Women's Studies **

The Wall Street Journal: "There is humor and heartbreak in these pages...Ms. Kurshan immerses herself in the demands of daily Talmud study and allows the words of ancient scholars to transform the patterns of her own life."

The Jewish Standard: "Brilliant, beautifully written, sensitive, original."

The Jerusalem Post: "A beautiful and inspiring book. Both religious and secular readers will find themselves immensely moved by [Kurshan's] personal story."

American Jewish World: "So engrossing I hardly could put it down."

At the age of twenty-seven, alone in Jerusalem in the wake of a painful divorce,Ilana Kurshan joined the world's largest book club, learning daf yomi, Hebrew for "daily page" of the Talmud, a book of rabbinic teachings spanning about six hundred years. Her story is a tale of heartache and humor, of love and loss, of marriage and motherhood, and of learning to put one foot in front of the other by turning page after page. Kurshan takes us on a deeply accessible and personal guided tour of the Talmud. For people of the book—both Jewish and non-Jewish—If All the Seas Were Ink is a celebration of learning, through literature, how to fall in love once again.