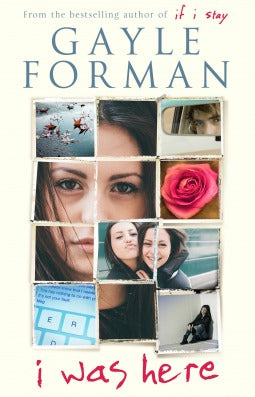 Gayle Forman
From the bestselling author of If I Stay - this summer's YA blockbuster film.

This characteristically powerful novel follows eighteen-year-old Cody Reynolds in the months following her best friend's shocking suicide.

As Cody numbly searches for answers as to why Meg took her own life, she begins a journey of self-discovery which takes her to a terrifying precipice, and forces her to question not only her relationship with the Meg she thought she knew, but her own understanding of life, love, death and forgiveness.

A phenomenally moving story, I Was Here explores the sadly all-too-familiar issue of suicide and self-harm, addressing it in an authentic way with sensitivity and honesty.