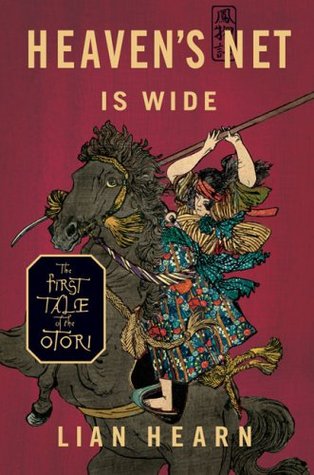 Lian Hearn
The new beginning — and the grand finale to — the beloved Tales of the Otori series.

Heaven's Net Is Wide is the new first volume of the now complete Tales of the Otori — prequel to Across the Nightingale Floor, the book that first introduced Hearn's mythical, medieval Japanese world. This is the story of Lord Otori Shigeru — who has presided over the entire series as a sort of spiritual warrior-godfather — the man who saved Takeo and raised him as his own and heir to the Otori clan. This sweeping novel expands on what has been only hinted at before: Shigeru's training in the ways of the warrior and feudal lord, his relationship with the Tribe of mysteriously powerful assassins, the battles that tested his skills and talents, and his fateful meeting with Lady Maruyama.

Heaven's Net Is Wide is an epic tale of warfare, loyalty, love, and heartbreak. This book leaves off where Across the Nightingale Floor begins, finally bringing the Otori series full circle. And while it both completes and introduces the Tales of the Otori, it also stands on its own as a satisfying, dramatic novel of feudal Japan.