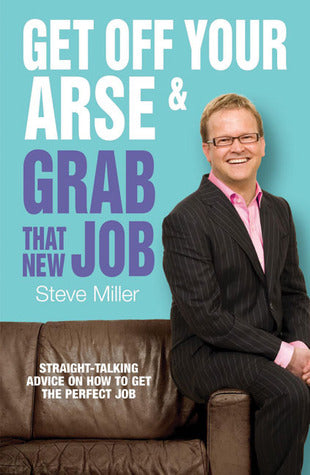 Get Off Your Arse and Grab that New Job: Straight-talking advice on how to get the perfect job
Steve Miller
Hate your job? Lost your job? Steve Miller - the man who gets you off your arse - is back, and this time he's here to help you find the career you've always wanted.



If your job is more irritation than inspiration, or you're facing an uncertain future, then now is the time to do something about it. Steve Miller will help you discover what you want out of work and life and, using his no-nonsense commonsense approach, he'll help you get it. Whether you need to figure out what it is you are good at, or whether you need to overcome a lack of confidence, or whether you need to learn how to sell yourself - Steve Miller has sound and practical advice for you, all given in his unique, cheeky but helpful style.



So no more Monday morning gloom; it's time to get cracking, and get the job you were made for. You won't regret it.