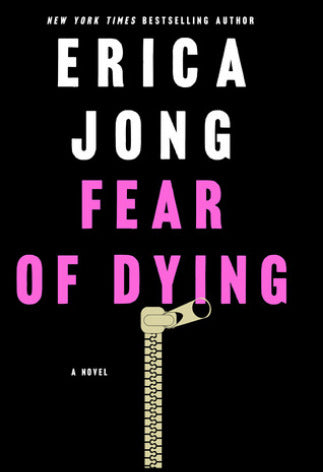 Erica Jong
Four decades ago, Erica Jong revolutionized the way we look at love, marriage and sex. Her world-wide bestseller, FEAR OF FLYING opened the doors for writers from Jennifer Weiner to Lena Dunham. Now she does it again by giving us powerful, new perspective on the next phase of women's lives. Full of the sly humor, deep wisdom and poignancy we know from her poetry, fiction and essays, she delivers the novel women everywhere have been waiting for...

FEAR OF DYING

As the afternoon of life looms over Vanessa Wonderman, she watches her parents age, attends doctor appointments with her pregnant daughter, and sits by the hospital bed of her husband, Asher, fifteen years her senior. With her best years as an actress behind her, she's discovering that beginnings are easy, but endings can be hard.

Could her fountain of youth fantasies be fulfilled on zipless.com? A site inspired by the writings of her best friend, Isadora Wing, it promises "no strings attached" encounters-and Vanessa is so restless that she's willing to try anything.

Fear of Dying is a daring and delightful look at what it really takes to be human and female in the 21st century. Wildly funny and searingly honest, it is a story for everyone who has ever been shaken and changed by love.