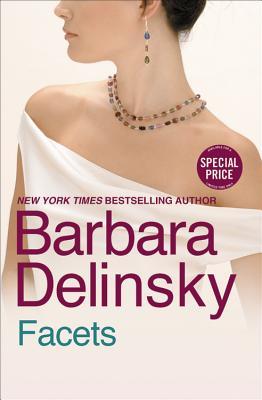 Barbara Delinsky
New York Times bestselling author Barbara Delinsky shares a cautionary tale of romance, revenge, family relationships and power in this powerful novel.

Nothing can prepare writer Hillary Cox for seeing her lover of 27 years, mining magnate John St. George, announce on television that he's marrying another woman. Seeking revenge, Hillary begins a tell-all book exposing John and his shady past, but John's sister, Pamela St. George, also wants revenge against her brother, who has abused Pamela throughout her life.

As Hillary attempts to end her obsession, Pamela sets out to wrest control of the family's tourmaline mining business from John, and to search for Cutter Reid, the one man she has always loved, and from whom John has always kept her. Now, a three-decade-old family drama of power, duplicity, and money comes hurtling to an explosive final confrontation with the one man who has so damaged their lives.