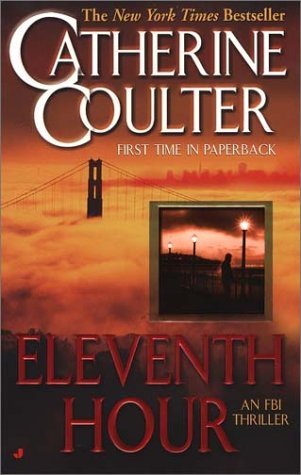 Catherine Coulter
From the #1 New York Times bestselling author comes Eleventh Hour. The murder of a priest leads FBI agents Sherlock and Savich to their most baffling case yet, in this riveting novel of suspense.

When Father Michael Joseph is viciously murdered in his San Francisco church, his identical twin brother, FBI agent Dane Carver, along with husband-and-wife team, Savich and Sherlock, is determined to find the monster responsible. There is a witness, a homeless woman whose identity is a mystery. When "Nick" Jones comes forward, Dane finds himself in the unlikely role of bodyguard; she just might be next on the killer's list.

But which killer's list?

It seems Nick Jones is running from her own nightmare. In a cat-and-mouse chase that runs from the streets of San Francisco to the television studios of Los Angeles, where a brand-new show is found to have a curious connection to the murders, Dane Carver, Savich and Sherlock are in a race against time to find the madman responsible--but it's already the eleventh hour.