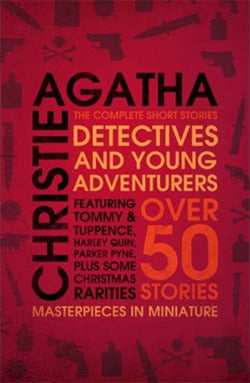 Agatha Christie
Includes all the Tommy & Tuppence, Harley Quinn and Parker Pyne stories!

While Hercule Poirot and Miss Marple are Agatha Christie's best known creations, it was her other detectives which she admitted were her personal favourites:

Partners in crime TOMMY & TUPPENCE are the husband-and-wife team who advertise as Young Adventurers Ltd. The mysterious MR QUIN has the knack of turning up unexpectedly to give awkward situations a helping hand. And retired civil servant PARKER PYNE solves unusual and exotic crimes for people with nowhere else to turn.

For the first time, this book brings all their short stories together in one complete volume.

Also inculdes four early Poirot cases, plus all six Star over Bethlehem stories!