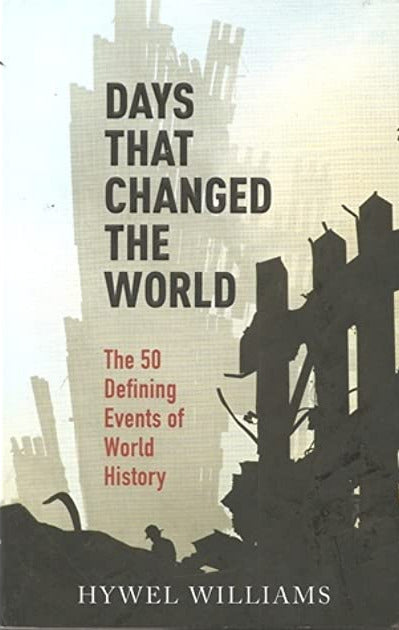 Hywel Williams

Covering nearly 2500 years, from 28 September 480 BC to 11 September 2001. Days that changed the world tells the stories of 50 days that truly made history.

Included amongst these momentous turning points are the assassination of Julius Caesar, the Crucifixion, The first Crusade, Colombus making landfall in the Americas, Cook's Endeavour departing Plymouth, the taking of Bastille, The Boxer rebellion, Einstein revealing his Theory of Relativity, the first day on the Somme, Little Boy devastating Hiroshima. The Appolo II Moon Landing, The Fall of the Berlin Wall and The release of Nelson Mandela.

For each, Days that Changed The world explains the events of the day, their cause and consequences, providing both an insight into each era and understanding of the wider themes of the world history.