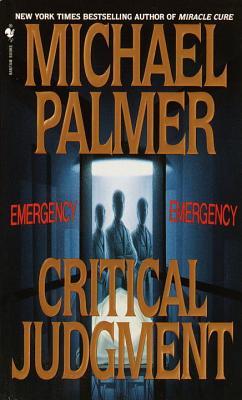 Michael Palmer
Dr. Abby Dolan was on the fast track at a major San Francisco hospital when she made a critical choice: to follow her fiance, Josh Wyler, to the picturesque California town of Patience, where he has a new job with manufacturing giant Colstar. Working in a small-town emergency room, knowing that her every move sparks gossip, Abby nonetheless begins to feel at home - until the first undiagnosable patients start showing up.
Abby calls them NIWWs: No Idea What's Wrong. And despite her considerable skills, she can't crack these baffling, seemingly random cases. At the same time, Josh is experiencing blinding headaches and pain-driven episodes of manic, even violent, behavior.
Abby wonders whether Colstar could somehow be poisoning the town. Her suspicions are shared by ER colleague Dr. Lew Alvarez, whose investigating committee has shrunk from several dozen members to a cautious three. When Abby finds herself playing a dangerous game of cat and mouse with Colstar's steely head of security, Lew warns her that her predecessor in the ER, a Colstar detractor, died in a dubious climbing accident.
But Abby cannot back off. She loses a patient in the ER, the victim of a murderous rage in a normally easygoing man. Another patient nearly dies during a routine diagnostic test. And Abby starts to question everyone and everything in the now hostile town of Patience - while her most dangerous enemy is far closer than she thinks.