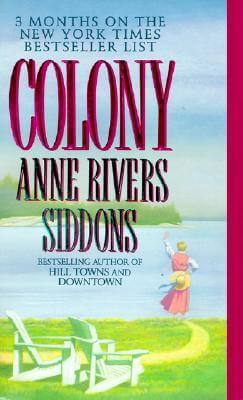 Anne Rivers Siddons
"An outstanding multigenerational novel...We are hooked from the moment we meet Maude." --New York Times

An unforgettable story of love, acceptance, and tradition from New York Times bestselling author Anne Rivers Siddons.

When Maude Chambliss first arrives at Retreat, the seasonal home of her husband's aristocratic family, she is a nineteen-year-old bride fresh from South Carolina's Low Country. Among the patrician men and women who reside in the summer colony on the coast of Maine, her gypsy-like beauty and impulsive behavior immediately brand her an outsider. She, as well as everyone else, is certain she will never fit in. And of course, she doesn't...at first.

But over the many summers she spends there, Maude comes to cherish life in the colony, as she does the people who share it with her. There is her husband Peter, consumed with a darkness of spirit; her adored but dangerously fragile children; her domineering mother-in-law, who teaches her that it is the women who possess the strength to keep the colony intact; and Maine native Micah Willis, who is ultimately Maude's truest friend.

This brilliant novel, rich with emotion, is filled with appealing, intense, and indomitable characters. Anne Rivers Siddons paints a portrait of a woman determined to preserve the spirit of past generations—and the future of a place where she became who she is...a place called Colony.