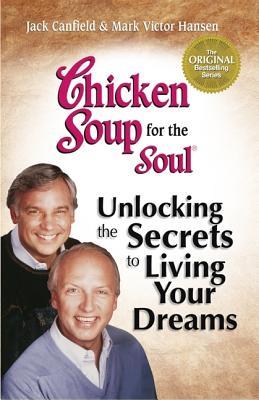 Chicken Soup for the Soul: Living Your Dreams
Jack Canfield
and Mark Victor Hansen
In the years since it was first published, the magic of "Chicken Soup for the Soul" has touched the hearts and minds of more than 70 million readers from all walks of life with its stories of ordinary people who have done extraordinary things. With its powerful message of hope and inspiration, the series that Newsweek called "a publishing phenomenon" has taught readers that dreams really do come true for those who dare to believe that any obstacle, no matter how daunting, can be overcome with persistence, patience and belief in oneself.

In this commemorative tenth anniversary edition, readers will find fifty of the best-loved stories from the series, those that exemplify the spirit of Chicken Soup and its ability to illuminate the path we all walk on. Included are poignant letters from readers whose lives were transformed by what they read and a special section written by coauthors, master motivators Jack Canfield and Mark Victor Hansen, on the special principles of living your dreams that everyone can follow.

This keepsake edition is a must-have for every reader who has ever opened his or her heart to the goodness and grace that is "Chicken Soup for the Soul."