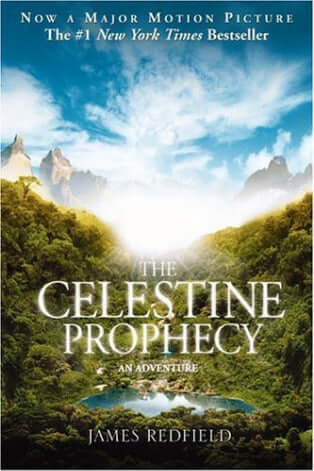 James Redfield
Are three decades of interest in modern physics, ecology, mystical religion and interpersonal psychology finally synthesizing into a new spiritual "common sense"? Are we now beginning to live this new common sense? Can it become the dominant paradigm of the next century?

When James Redfield first published this extraordinary book -- an adventure in pursuit of a spiritual mystery -- people picked it up, read it, and were stunned by its contents. They told their friends about it, and friends in turn told their friends. By word of mouth alone, news of this magical, moving work spread throughout the country, until -- within months of its first printing -- over hundred thousand readers had become excited by its predictions and touched by the way it made sense of what was happening in their lives.

Now you can discover for yourself the insights, the vision, and the uncanny accuracy of "The Celestine Prophecy". A parable filled with vital truth that reads like a gripping adventure-tale, it begins with the disappearance of an ancient Peruvian manuscript. Although few Westerners know of its existence and a government wants to suppress it, this precious document contains an important secret: the 9 insights the human race is predicted to grasp as we enter an era of true spiritual awareness.

To find the manuscript -- and its hidden treasures -- you will join one person's search. It is a quest that will carry you high into the Andes mountains, to ancient ruins deep in old-growth forest, and to a startling discovery. You will quickly recognize the truth of the First Insight: in each of our lives occur mysterious coincidences -- sudden, synchronistic events that, once interpreted, lead us into our true destiny.

When you find and understand all 9 of the insights, you will have an exciting new image of human life, and a positive vision of how we will save this planet, its creatures, and its beauty. "The Celestine Prophecy" will give you hope…and chills…as you begin to perceive its predictions unfolding all around you in intimate relationships and international affairs. And you will suddenly recognize the quantum leap forward humankind is preparing to make as we approach the new millennium. Important works such as Carlos Castaneda's "The Teachings of Don Juan" and the prophecies of Nostradamus have helped prepare the way for the revelations you will find in James Redfield's life-changing words. The time is right to hear them, and to discover the personal journey that is opening in your life.