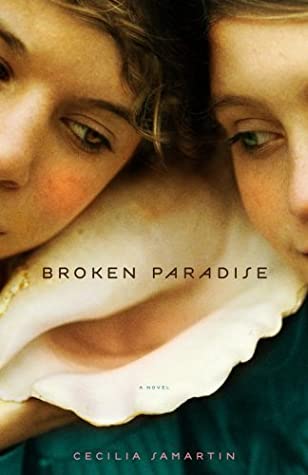 Cecilia Samartin
In "Broken Paradise" Cecilia Samartin offers heart wrenching insight into the tender balance between hope and grief that shapes the immigrant heart and exposes the struggles of everyday people amid political turmoil.Cuba, 1956: Cousins Nora and Alicia are accustomed to living among Havana's privileged class -- lavish dinners, days at the beach, dances, and dresses.

Their idyllic lives take a turn for the worst after Castro's rise to power. Food becomes scarce, religion is forbidden, and disease is rampant. Alicia stays behind while Nora emigrates to the United States and struggles in an unfamiliar land. Both of their identities are challenged as they try to adapt to the changes forced upon them.

The situation in Cuba deteriorates and Alicia is beset by bad fortune, while Nora painfully assimilates into middle-class U.S. culture. Her heart, however, remains in Cuba. Letters between the cousins track their lives until Alicia's situation becomes so difficult that Nora is forced to return and help. But what she finds in Cuba is like nothing she has ever imagined.

"Broken Paradise" is an extraordinarily powerful novel about passion, love, and the heart's yearning for home.