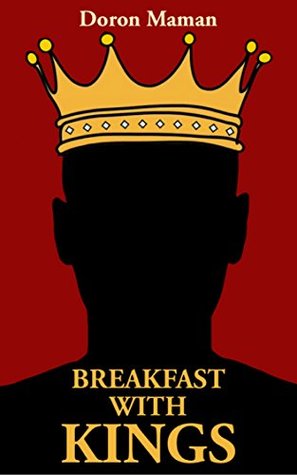 Doron Maman
IT CAN HAPPEN AT ANY MOMENT. When we least expect it, we are in the presence of royalty - Kings and Queens who contribute their wisdom and insight, inspiring us to become the greatest version of ourselves. 'Breakfast with Kings' shares the inspiring memories, lessons, and values Doron has learned from different people during his life adventures. The royal protagonists of these stories show us how we can further connect ourselves to our true essence, and thereby greatly and humbly serve others.

"Breakfast with Kings is more than just a philosophy. It is a practical way of life that masterfully balances between being both a humble emperor of meaning and an inquisitive student of curiosity. It has granted me so many beautiful appreciations that have truly humbled me, along with shifting my train of thought to an endlessly grateful one" -DORON MAMAN

"Everyone has a gift. The point is to know what it is. Undoubtedly, 'Breakfast with Kings' will help you discover yours." –LEO OROS DUEK, Sports Psychologist
"Well-written and inspiring. Every King and Queen should own this book!" –L.Y., Founder of Carpe Diem
"I couldn't put it down until I finished it. A must read!" –TOM GREENBERG, CEO of Score Promotions

DORON MAMAN is a mental trainer who speaks with athletes, universities and elite units in the IDF on the topics of excellence and peak performance. Following his service in two prestigious combat units, he trained over 1000 youths for their mandatory service and traveled the world working with various groups. Doron has a BA in psychology along with additional studies in NLP, sports psychology and strategic intervention. In 2013, Doron spoke at TEDx on The Art of the High Five. He is married and lives in Israel with his wife, Dani.