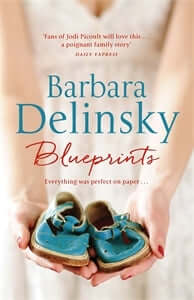 Barbara Delinsky
Home is where the heart is ... but what happens when a mother and daughter are forced to question everything they thought they knew about themselves? Don't miss the next novel from beloved bestselling author Barbara Delinsky, who "combines her understanding of human nature with absorbing, unpredictable storytelling (Publishers Weekly)" in ways that no reader will soon forget.

Jamie MacAfee's life is almost perfect. She loves her fiancée, even if she hasn't quite worked out why she won't set a wedding date and she certainly adores her job, working as an architect on their family home renovation show. Meanwhile, her beloved mother Caroline has built up her confidence after a painful divorce, working closely alongside her daughter as the very successful host of Gut It!. Everything is going to plan, until the lives of both women are changed overnight.

When the TV network plan to replace Caroline with Jamie as the show's host, Caroline is left feeling horribly betrayed - and old in the eyes of the world. Then tragedy strikes, leaving Jamie guardian to her small orphaned step-brother and fiancée to a man who doesn't want the child.