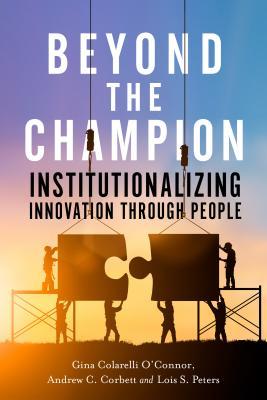 Gina Colarelli O'Connor
Large, mature companies often struggle when it comes to the uncertain process of breakthrough innovation. But innovation is an imperative in today's cutthroat business environment. To fulfill its potential, there has to be a better way-and there is.

Beyond the Champion argues that innovation is a talent all its own that requires distinct skills and expertise, just like finance or marketing. Viewing innovation as a discipline in its own right, it is easy to see that breakthrough wins require an organizational design with clearly delineated roles, responsibilities, and career tracks for those who shoulder the responsibility for new products. Drawing on the results of a four-year study and two decades of related research, this book outlines three fundamental competencies necessary for innovation: discovery, incubation, and acceleration. Mapping these skills onto roles and opportunities for advancement, the authors deliver a pioneering blueprint for sustainable innovation.